Gross Weighing Series

1. Gross weighing system featuring low equipment height, reduced footprint, compact design, and economical cost.

2. The product supply system can be chosen according to the properties of the product.

3. Applicable for a wide range of products, from free-flowing materials to fine powder.

4. Chance of low bagged product weight due to adhesion or air dispersion is reduced since the product is discharged directly into the bag.







Specifications

Capacity※1
300/250 bags/hr max.
Set weight
20 - 30 kg/bags
Bag type

Paper




Cloth bags




PE bags

Bag size ※2
Width of empty bag
380 - 460 mm

Length of empty bag

750 to 950 mm
Air consumption
500 NL/min
Power requirements
4.3/3.2 kW
Weight
2.5/2.0 t

※1Varies with the product and operating environments.

※2Contact us for applications involving common use of different bags, use of special bags, and bag dimensions and set weights outside the above range.


Load cell (3 places) Weigh mechanism

Gross weighing uses a 3-point load cell hanging system. Functions include automatic correction of drop height, automatic zero adjust (tare erase), estimated discharge, discharge correction, memory and integration, and digital display.
OUTWARD DIMENSIONS
3CM - 3G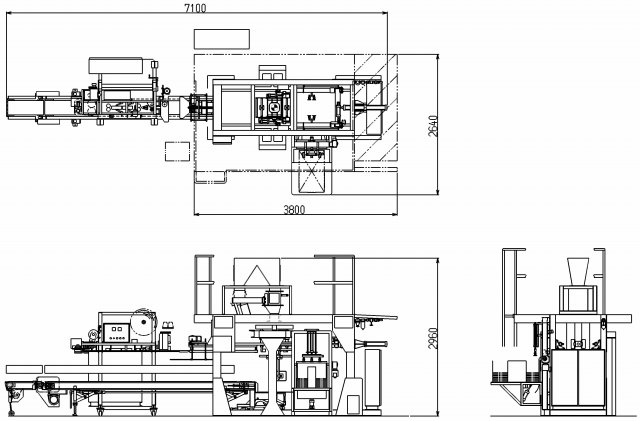 *

The product supply unit comprises an electromagnetic feeder and a cut gate.
3CM - 5G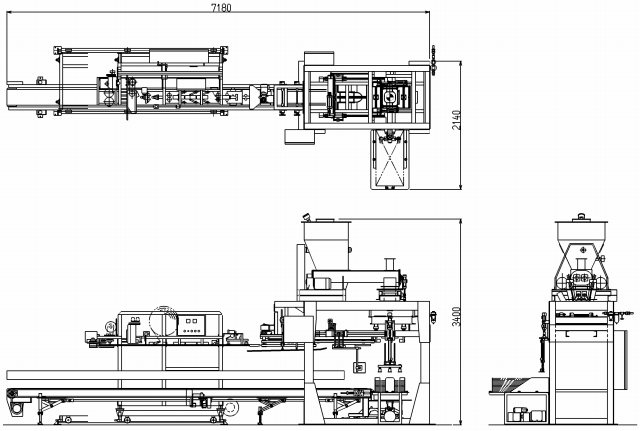 *
The product supply unit is the screw feeder type.

Dimensions vary with specifications.
Specifications should be changed without previous notice
There are some differences between shown picture and specifications of each MODEL.
Diversion without permission should be prohibited.