A slitter is provided. No need of too much strict about bag inserting angle.
Taping is performed easily and neatly.
Specification

Sealing speed

6 - 10m/min

Motor for sewer

0.4kW

Motor for sealer

0.4kW

Power requirement

1kW

Machine length

1,410mm

Weight

Approx. 250kg

Crepe tape width

Std. 55m
(55 - 75mm)

Type of closure

Sewn with crepe tape

Air consumption (5kg/c㎡; varies with speed)100Nl/min. Sealer height adjust range: 800 - 1400mm
The above speed is not a guaranteed speed. Use it as a guide.
OUTWARD DIMENSIONS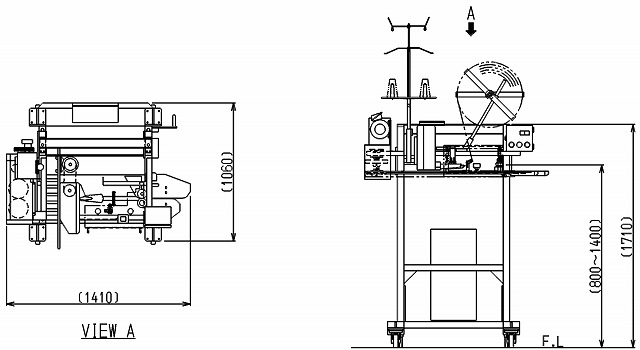 Dimensions vary with specifications.
Seal-bag Top Closing Sewing Machine DS-7C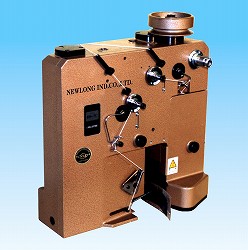 Fewer parts than conventional machines are used for lower possibility of failure and easier maintenance.
Bags are fed between top and bottom feed dogs, synchronizing with auto bag transfer mechanism.
Speed: 1,600rpm max.; Stitch width: 7.6mm (fixed);
Needle: DN-H29 #26; Thread cutter: auto tape cutter